"iSee Western China" Sheds New Light on China; Bringing the World Closer Together
Interested in learning more about China's vast western region?
Curious about Western China's folk traditions and culture?
What is everyday life like for students in China's interior?
Looking for a convenient way to manage your charitable activities?
For over a decade, the "West China Story" program has been encouraging and helping students in China's interior provinces to write stories that narrate their daily experiences and observations. While this activity is successfully bringing these students to better understand and value their inherent self-worth, it has also opened a rare new window onto the unique folk culture, traditions, and daily life of this vast region. Moreover, the recently introduced "West China Story Original Writing Competition" has seen annually growing student interest and participation. In addition to viewing student works, members can get involved by sending encouraging messages to program students.
The "West Chian Story" Program's easy to navigate and use interactive platform reflects the program's years of experience in the region. Members are able to easily manage their charitable contributions as they enhance their familiarity and affinity with Western China. Using the comprehensive, online story database, members not only build up rare, in-depth insights into everyday life and experiences in Western China but also can contact and interact over the network with individual program students. Members may have their own webpage, where they can manage their charitable donations and activities both within and beyond the "West China Story" program.
The West China Story platform offers services to members, including:
1.Interaction & Exchange: iSee Western China
The "West China Story" Platform teaches and encourages students to record their personal stories in photographs and articles as vehicles for sharing and interacting with others. Posted to the Platform website, each contribution helps spotlight the value and perspective of its author and the unique character of their hometown and region. In reading student stories, members will come to better understand the lives of students and their hometowns and even be able to interact regularly with the young authors.
For example, Wang Zijuan submitted to the 2nd West China Story Original Writing Competition an elegantly vivid essay on the renowned dish Lanzhou Ramen, which she entitled A Taste of Lanzhou. "The residents of Lanzhou start each day with a bowl of beef noodle soup, an attractive dish that is layered with snow-white chunks of radish, tender cubed beef, rich-red chili oil, emerald coriander, and rich soup stock. The noodles are freshly made, pulled and shaken between the expert hands of the noodle maker, sending flour billowing into every corner of the kitchen like a playful snowfall." The author provides a lively, colorful description of a favorite local dish that easily piques the gastronomic curiosities of readers living outside of this region. It was her second submission, describing in equally polished and elegant words a moving story about her friendship with a disabled classmate that earned Zijuan a Platinum Medal in the competition.
Narratives on local culture and student growth and learning are all open to interactive sharing on the "West China Story" platform.
A Taste of Lanzhou
http://www.westchinastory.com.cn/apps/wc/index.php/otherhome/storydetail/23482/25050
My Most Cherished Memory
http://www.westchinastory.com.cn/apps/wc/index.php/otherhome/storydetail/23482/25675
2. A Quick and Easy Way to Manage Your Charitable Contributions
The "West China Story" platform, working in China for well over a decade, operates the most comprehensive, regularly updated network of the region's schools and students. Members may choose the specific students that they wish to support as well as contribute financially to scholarship awards for the West Chian Story Original writing Competition. Members may interact with award-winning authors, participate in related activities, and be invited to present awards.
The platform uses a fully transparent system to show members that designated student recipients receive their contributions. Members at a specified contribution level will receive a dedicated webpage allowing them to review and assess their contributions in various categories both within and beyond the "West China Story" program. Members can conveniently consolidate and manage all of their charitable activities through their dedicated webpage on the Platform. Members may also share the contribution data on their webpage with member-designated recipients.
For example, Ms. Huang, a "West China Story" program charitable supporter since 2005 has made over 200 discrete donations and provided consistent moral support to program students over the years. She responds directly to student messages, follows up on their lives and academic progress, and treats them as her own. When students visit her area on exchange programs, she takes time to meet with them, invites them to her home, and gives them tours.
One of the students that Ms. Huang has supported blossomed academically and is currently on a full PhD scholarship at Rice University in the United States. Others, while less academically successful, have with Ms. Huang's guidance gone into successful vocational study programs. The support and love they have received will one day be repaid many times over in service to society and positive, proactive citizenship.
After logging onto the "West China Story"platform, members may proceed to read the submissions of their supported students, review their students' family backgrounds, track student academic progress, and see student-submitted photographs, replies, and thank you messages. For their part, members can share messages, photographs, and files with their students.
Example of Thank you message from Funded Student: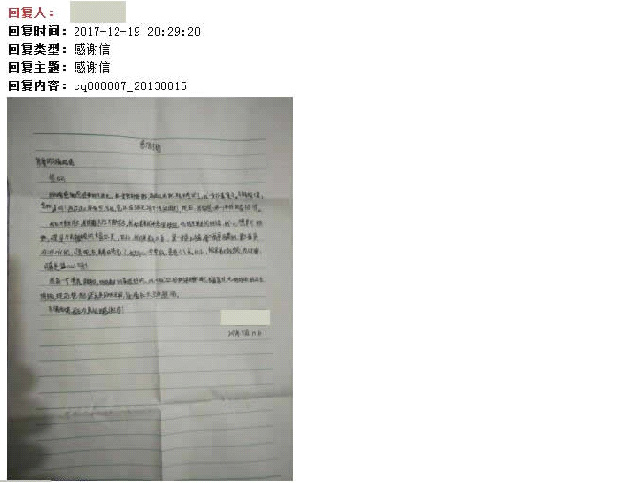 Examples of Visits: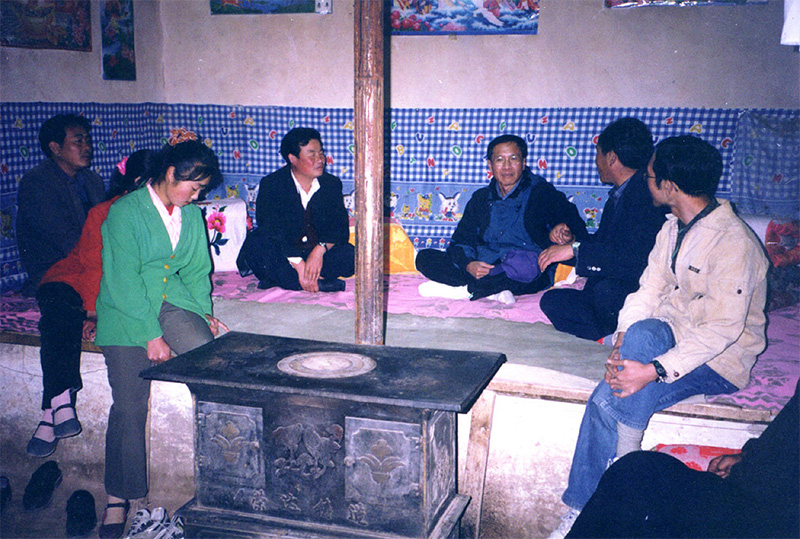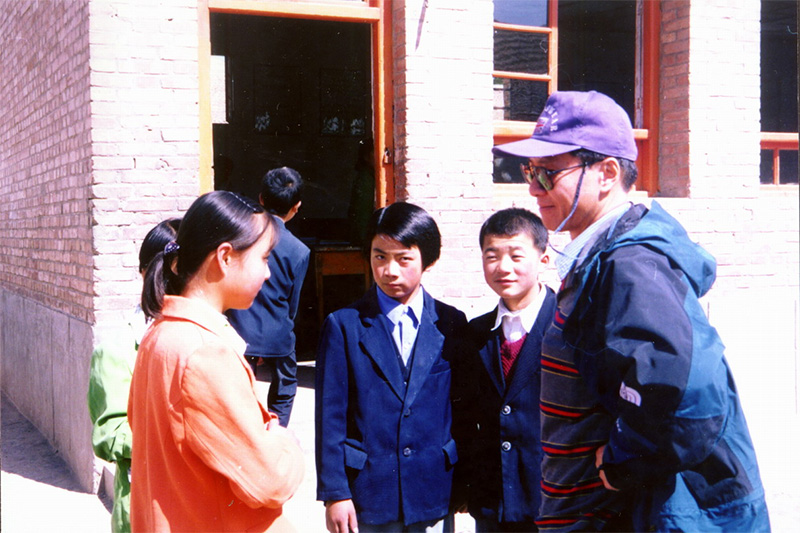 Examples of Dedicaed Webpages: