The Fifth Original Writing Competition
Senior High School Group
Platinum Award
Written by
He Xinyu, Nanzheng Middle School, Hanzhong City, Shaanxi Province, China
Date: October, 2018
Home is where one has lived since youth, or at least for a very long time. Dew turns white by night, the moon at home shines more brilliantly bright; I yearn for hometown waters, though my travels have taken me far. … In ancient times, as today, longing for home is a theme that has suffused the works of poets and scholars alike. My home is the relatively small and unremarkable city of Hanzhong. However, it was here, two millennia ago in the village of Chenggu, that the great Han Dynasty explorer and diplomat Zhang Qian began his life's journey. It was also here, at Baijiang Altar, that the most famous general of his age, Han Xin, embarked upon his ambitious career. The brilliance of Chinese culture is truly timeless.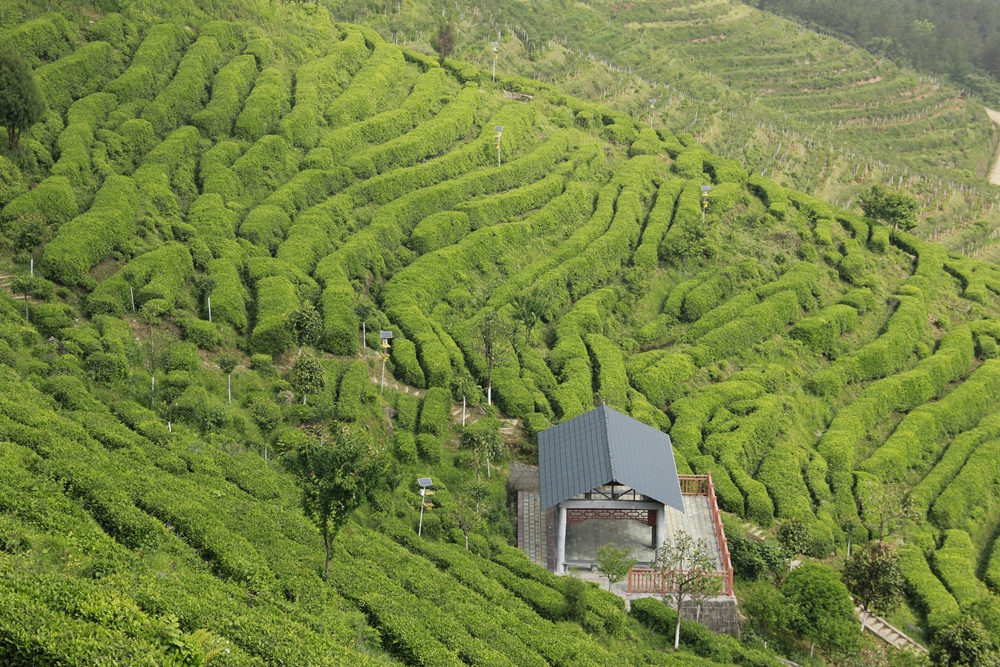 I play during spring and autumn in our golden, flowering fields of canola and eat my fill in bountiful melon fields.
Hanzhong in March is festive and fun. Roadsides, fields, and home yards are bedecked in golden yellow. Local beekeepers are first to the scene. They raise tents in the fields and set up dozens of beehive boxes. Soon, bees can be seen busily weaving to and fro amongst the flowers. Within a month, countless fields of pollen have been transformed into canola-flower honey, a Hanzhong specialty with a heart-touching sweetness. Soon after, tourists from all over the country arrive to soak in our beautiful rural scenery and to laugh, play, cheer, and frolic. The interplay of verdant fields of young wheat and fields of golden-yellow canola flowers create a scene evocative of a Van Gogh country landscape in spring. The sound of clicking cameras and happy voices further enhance this brilliant scene. Moreover, despite their comfortable familiarity with the scenery, even locals take to the road to revel in their hometown's seasonal charms. When occasionally coming upon an acquaintance, we give a familiar nod and smilingly jibe … "What are you doing here? Have you eaten yet?" In Hanzhong, this is just how people greet each other … just our way of saying "Hello!" Geographic proximity to Sichuan Province has indelibly influenced the linguistic character of Hanzhong.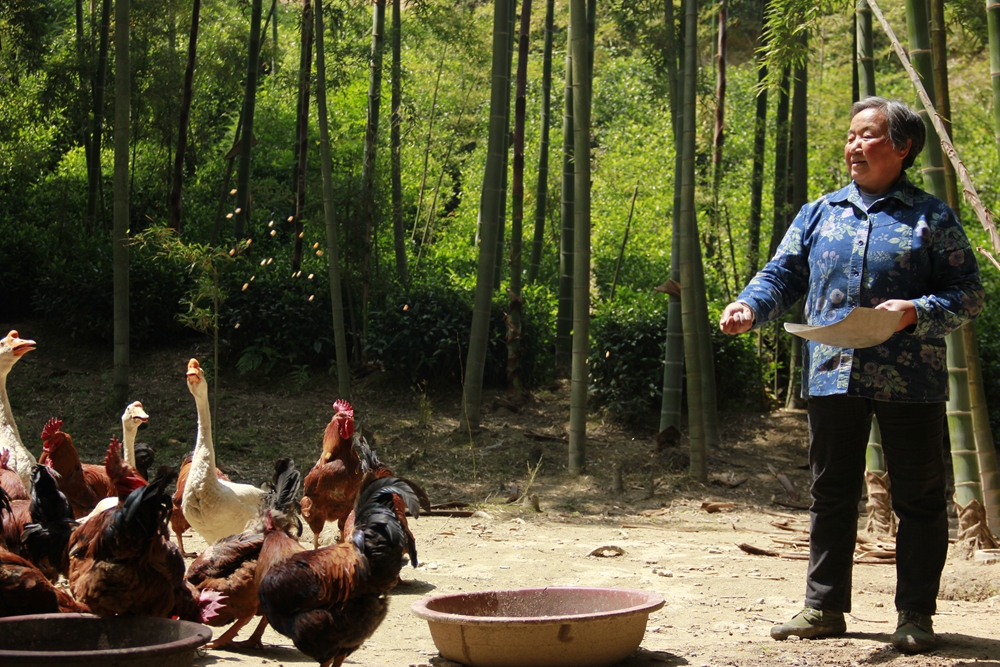 Hanzhong is often called the "South China of the Northwest". Its abundant harvests have since ancient times also earned it the nickname "Celestial Realm". An abundance of fruit is harvested during the summer. The Watermelon Festival in Lifeng, Cherry Festival in Xixiang, and other similar celebrations around Hanzhong create a stage for each fruit harvest to shine. Xixiang's Cherry Festival is worth a particular mention here because the large, red, tender-skinned cherries from this district enjoy national fame. When ripe for picking, these delightfully sweet cherries, resembling brilliant clusters of polished red agate, enliven area orchards as far as the eye can see.
The tourist crowds gradually disperse with the arrival of autumn, marking the return of Hanzhong to 'normalcy'. Cured meat is a specialty of southern Shaanxi, and Huangguan is the most famous maker of this delicacy. It is a regular on Hanzhong dinner tables and, of course, a staple of annual New Year banquets. Making this traditional cured meat is a time-consuming process. Fresh pork is carefully cleaned and then hung from vertical bamboo poles in a smokehouse, where they are infused overnight with fruitwood smoke, giving the meat a yellowish coating. Time handles the remainder of the curing process. Air-cured meats are best when they have a slightly reddish hue. The meat is delicious when quick fried with green peppers as well as when steamed and sliced. This local specialty strikes the perfect lean-to-fat balance and delivers a taste that lingers pleasantly on the palate with no unpleasant hint of grease. We know that spring is not far off when Hanshan gets its first coat of white. The train station, bus stations … the city is inundated with people returning from near and far for annual reunions with parents. This is when white-haired, teary-eyed moms can be seen everywhere hugging their long-absent children. Wintertime in Hanzhong is a time for family reunions.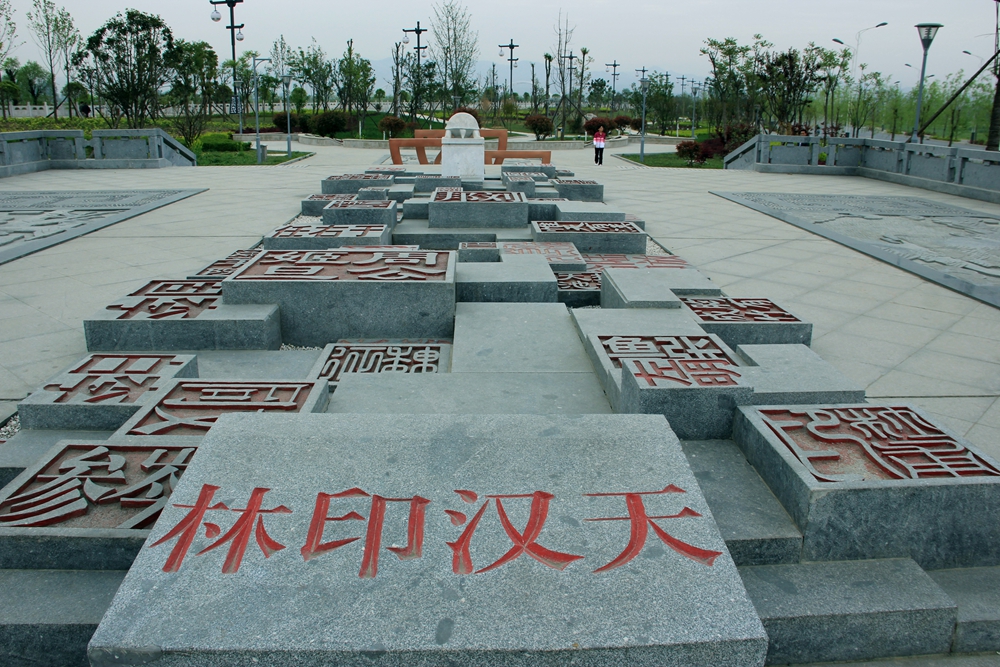 The hustle and bustle of preparation finishes up in the final days before Chinese New Year's Eve, giving everyone a welcome respite and time to relax. Sidewalks burst to life with crowds of people moving to and fro. Traditional performances originally developed to celebrate the end of a successful hunt have in more recent centuries been coopted to celebrate the New Year and the coming of spring. Stilt walking, boat dancing, and dragon-and-lion dancing provide a moving feast for the eyes. While ostensibly celebrating the new year's arrival, I think this annual festival also celebrates the people of Hanzhong's appreciation of life and their hopes for the year to come.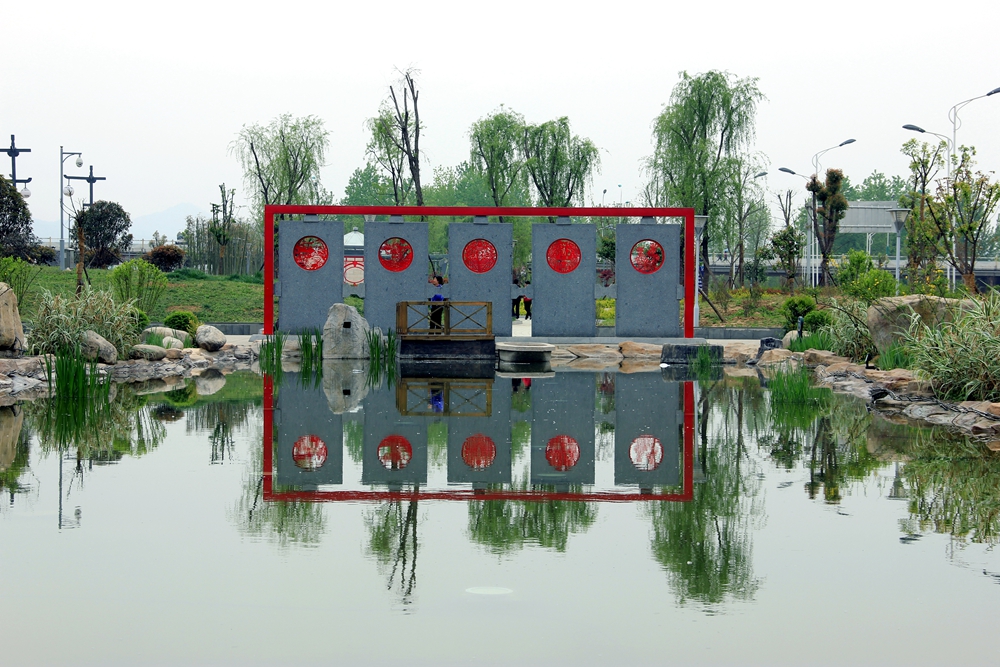 After I grow up, while I may climb many mountains, ford countless distant rivers, and witness many natural and cultural wonders, I will never forget the beguiling songs that crested ibis sing along the Han River's sandy shoals, sights of giant pandas meandering serenely in Foping Nature Reserve, or the golden monkeys of remote Panda Valley timidly taking the food proffered by visitors. Regardless of the passage of time and the changes in the world around me, Hanzhong for me will remain forever the most beautiful place on earth.


Reviewer I


The author uses finely adapted locution and poetic references. Hanzhong's abundant harvests come to vivid life in this emotively charged piece. She successfully builds the setting as crisp and as clear as a picture.


Reviewer II
The first paragraph sets the stage well for the subsequent narrative. The author touches on Hanzhong's association with Zhang Qian and Hanxin, and uses a Hanzhong colloquialism to introduce the unique qualities of local verbiage. The author further uses watermelons, cherries, and cured meat to spotlight Hanzhong's abundance and Hanzhong's three iconic animals – the crested ibis, golden monkey, and giant panda – to underscore the area's indelible allure.