The Fifth Original Writing Competition
Senior High School Group
Platinum Award
Written by
Yue Keying, Cangxi County Suburban Middle School, Guangyuan City, Sichuan Province, China
Date: October, 2018

Most outsiders associate Sichuan's Cangxi County with pears and "monkey fruit" (kiwifruit). However, precious few know about Cangxi's Huanma paper cutting art.
I received my first papercutting art piece many years ago. As a young child, I had no idea of the value of this art form, but nevertheless admired its beauty. My first experience kindled a special affection for papercutting art and stoked a deep desire to one day visit Huanma to see for myself the town that produces Cangxi's most exquisite papercutting art.
On my first visit to Huanma, I noticed that, amidst the modern buildings that dominated this town, there remained here and there buildings dating from much earlier periods. It was the latter that imbued this small town with its colorful air of mystery. I embarked on my exploration of Huanma with great anticipation. Arriving at Huanma's Old Bridge, while this structure reveals the wear and tear of time, the papercutting pieces lining it are captivating – adding artful interest not only to this bridge but also to the entire town of Huanma.
For New Years, rather than buying traditional papercutting pieces and couplets to decorate their homes, most people in Huanma make these themselves.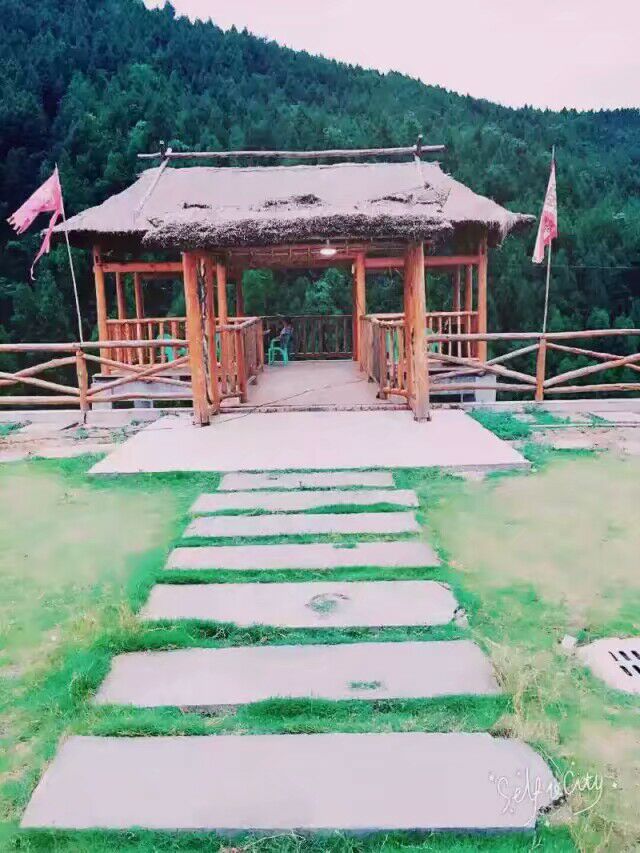 Older folks in the town have told me that when the country was still undeveloped, life for the people here wasn't so good. Thus, a family that was able to feed itself well during the New Year's holidays back then was considered well-to-do. No one had spare money to spend on frivolity back then, so people exchanged gifts of papercut window doilies and New Year's couplets, which grew into the tradition of sending gifts of handmade papercutting art. Although 'just simple sheets of red paper', these carefully crafted pieces of art were more than enough to convey the blessings and good wishes of the giver.
On that visit, I called on one of Huanma's older residents. I wanted to see how these exquisite pieces of papercutting art were made. Upon hearing that I wanted to watch her work, she held me by both hands … She shook slightly and I saw her eyes tear up.
She invited me into her home, which, although small, was welcomingly warm. One wall in particular caught my eye. It was covered in papercutting pieces depicting a girl across her lifetime. The girl's sparkling smile in these pieces was infectious.
"Grandma," I couldn't help but ask … "Who is the girl in this piece? She has such a nice smile!"
"That girl?" she said, "That's me. That one was made by my husband. He was diagnosed two years ago with stage-four cancer. He knew he didn't have long … and spent much of his remaining time doing papercutting pieces. These were pieces he did showing me from when I was a young girl to today, as a grandmother." As she spoke, her eyes once again welled up with tears.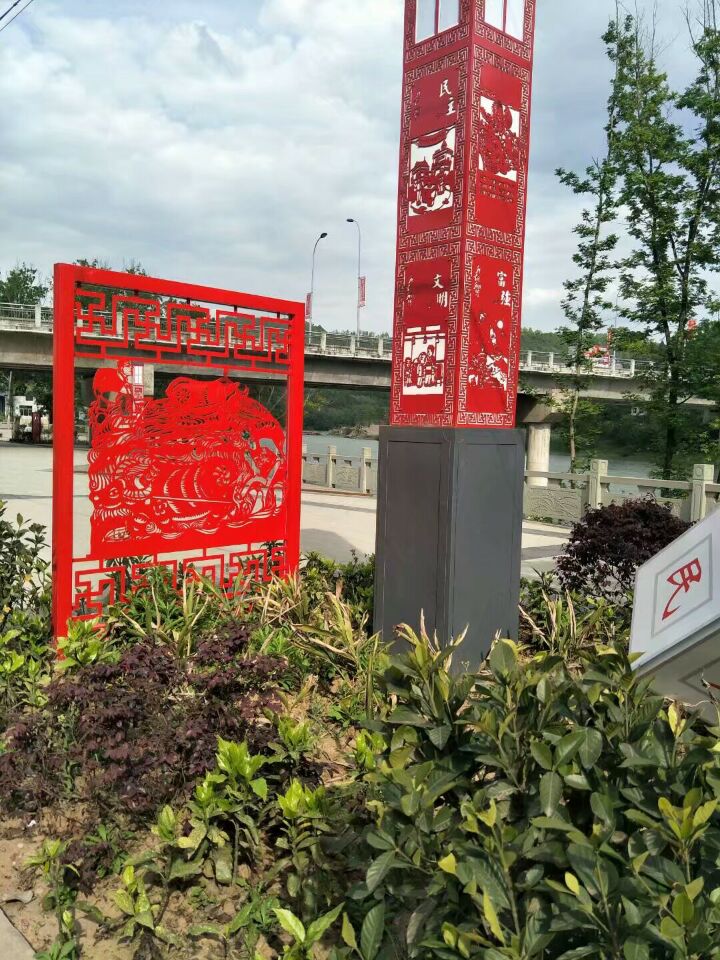 "Grandpa clearly loved you a lot," I said.

"Yes … He even made sure I was smiling in each one. He said … he was afraid I'd cry incessantly after he was gone. He didn't want that. So, he made sure I was smiling in each and every piece he did." I was pleasantly surprised at the touchingly romantic and moving story behind these pieces of papercutting art. This art form is a truly incredible part of local cultural heritage. After seeing these, I was even more eager to see how my new friend actually performed her craft.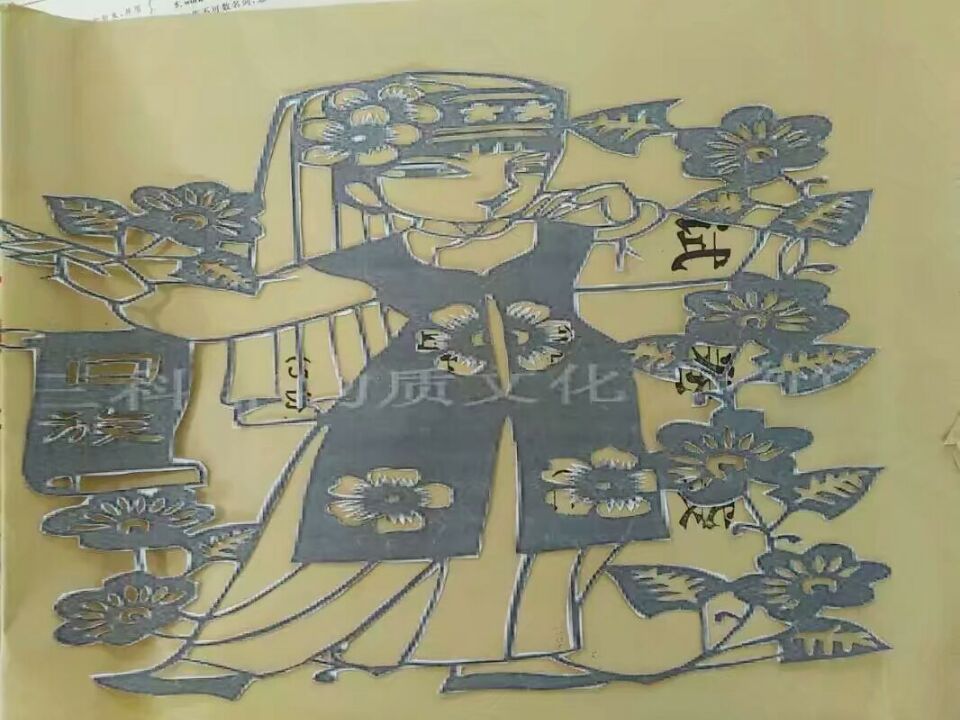 The woman went into a room and brought out her materials, which she explained to me one by one … sheets of glossy paper, her set of precision cutting knives, her cutting board, and so on. I realized then that if I hadn't made this trip to Huanma, I would have forever clung to the idea that papercutting was done with scissors. My new friend then commenced to work. Her eyebrows scrunched into a single, tight furrow. Her hands worked with surprising speed. It was like seeing a flower blooming before my eyes, as each section of the paper opened up with delicate, beautiful detail. The transition from paper to work of art was simply seamless! While I stood watching, that unassuming square of paper was transformed into the vivid image of a person. I was dumbstruck ... overwhelmed by the beauty of this art form and by this incredibly talented old lady.

I felt a cool tingle as she put the just-finished piece into my hands. I lifted my eyes and saw tears flowing from my friend's eyes. She confided, "When I used to do this, my husband was stand next to me and watch. He can't do that any more …"

"Child," she continued, "I haven't done this in ages. Young people these days don't appreciate papercutting. So, when I heard that you were interested to help me, it made me happier than you could imagine. I had thought this papercutting tradition had been forgotten. Your coming here has been such a delightful surprise." She clasped my hands tightly. Splash … two teardrops hit the back of my hand. But this time, the tears were warm.

As I departed, I turned around and gazed warmly at the old lady. The fading light of the setting sun enhanced her semblance of solitude and aloneness.

I finally understood the reason why Huanma papercutting art had once been so loved. Each piece came with its own, uniquely moving story.

I frequently think back on my time in that small house in Huanma, on those warm red-painted walls, and on those artfully crafted squares radiating with happy sentiments and smiles. These memories are a refreshing breeze that invariably sweeps away any bad mood I happen to be in. They create a beautiful landscape that I carry always in my heart.

Today, with those skilled in the papercutting arts getting older and young people largely uninterested in learning this art form, Huanma papercutting is in decline. Must we consider that there may even be a day when no one does Huanma papercutting anymore? It is my sincere hope that that day never comes.

Papercutting art is like a beautiful person, but I cannot accept the idea that 'she' may be lost to history. The subtly beautiful art of Huanma papercutting has become an indelible part of me. I will never forget this artful integration of handicraft, culture, and nature. I will treasure and benefit from it as long as I live.


Reviewer I

The author has chosen a freshly unique topic in this essay that differs significantly from those of other entrants, demonstrating the author's acumen in subject matter selection and original perspective. The story focuses on a papercutting artist and the papercutting arts. The author crafts a bold and rich presentation that helps evoke highly lucid images in the minds of readers. The story is well structured, well laid out, and emotively written. In the top tier of entries.


Reviewer II
This essay tells a deeply touching story related to a traditional Chinese handicraft art. The author brings empathy and discernment to bear in this work, carefully describing the unique qualities and sentiment that underpin local papercutting art traditions while interweaving the emotive story of an old lady living in Huanma. This essay is intriguing, warmly tender, and worth reading over multiple times.