The Fifth Original Writing Competition
Junior High School Group
Platinum Award
Written by
Fan Bingyuan, Qianjinlu Junior High School, Weinan City, Shaanxi Province, China
Date: October, 2018
Two hours of exciting performance fly by, and the troupe takes their first intermission break. I make my way behind the stage. The performers are always proud to show off their shadow puppets, saying "Each and every one is a treasure!"
Looking them over, I see that each is made of leather and painted in a variety of colors with a predominance of reds, yellows, and white that gives them an engagingly festive appearance. The detailing on the puppets is also exquisite. One puppet of a women has eyes that gleam like the waters of West Lake and finely tufted hair. Another, a virtuous county magistrate, sports a jet-black face and thin eyebrows. Yet another puppet, a bootlicking and corrupt official, was painted with a face of ivory white and a thin, impish mouth. Each puppet was perfect in every detail.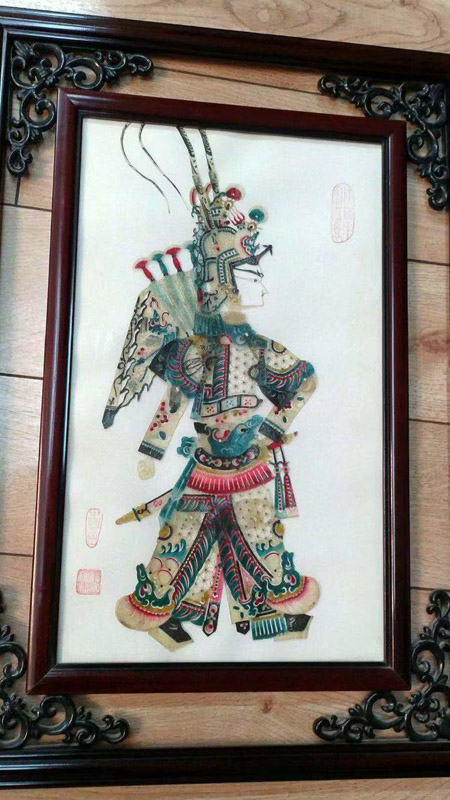 I couldn't help but ask, "Uncle … There is so much detail here, but the audience never sees it … What is the purpose?
Wu Song, raised from his holder, made the response: "But we can see it!" His rebuke made me falter in embarrassment.
Another in the troupe added, "You see the fine results, but the creative process is complex indeed! Selecting the right grade of hides, removing the fur, tracing the patterns, carefully etching, applying the colors … Every step is done by hand and everything must be done to perfection. It takes days just to make a single puppet … and more still to add all of the fine details."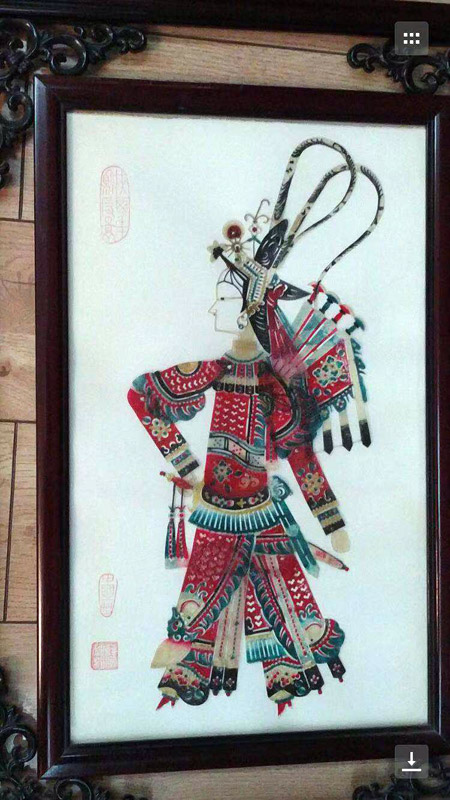 I've gained a deep respect for both the accomplished skills of puppet makers and for the exalted performance skills of the shadow puppeteers. How many hours and days of effort have been invested in just one of these small strips of leather? Also, in how many nostalgic memories have they found a warm and endearing home?

The final performance was the Henan opera piece "Big Trouble in Huai'an". Raised on Shaanxi shadow plays, I was relatively unfamiliar with this style of performance. However, after the curtain opened, the percussion began to sound, and Luo Kun made his appearance, I couldn't help but be drawn into the story, even gasping in surprise when the hero was arrested. My heartstrings were touched upon seeing Hu Kui self-confidently seek out Luo Kun to cure his disease. Also, Zhang Yong's "three untreatables" kept me unbearably on tenterhooks … Time seemed to slow to a crawl. The play continued to build with suspense as Zhang Yong slipped into prison to see Luo Kun. It was only after their successful escape and reconnoiter in the mountains that I breathed a sigh of relief and shouted in joyful approbation.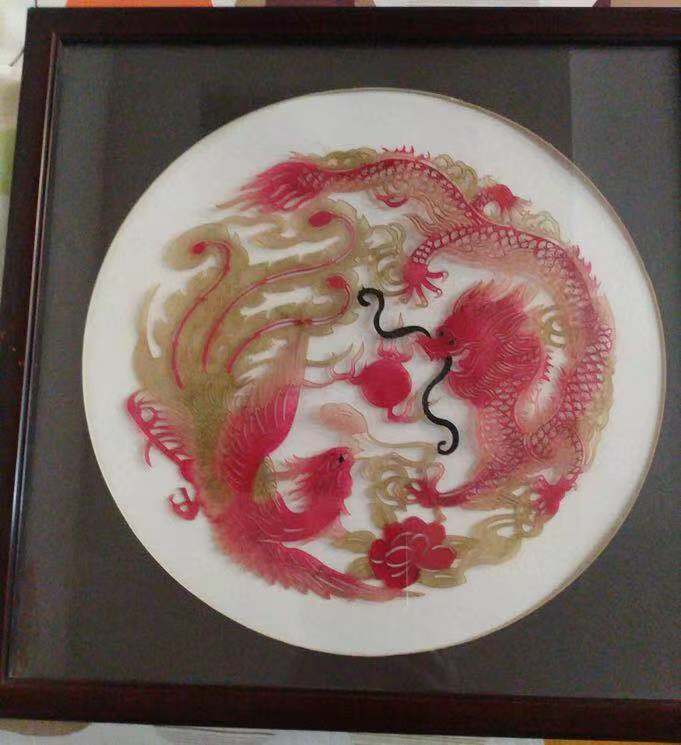 "Big Trouble in Huai'an" totally won me over with its fast-changing narrative and incredibly colorful cast of characters. However, Shaanxi shadow puppetry, the art form that has accompanied me since childhood, remains my favorite. Although the newness of another performance style's vocalization or characters may hold my attention for a while, it will always be the finely worked, expertly crafted leather puppets of Shaanxi that own my heart of hearts.
The shadow puppetry troupe packed up to leave the following day. Wusong spoke up one more time, mumbling, "In the future, you'll need to go overseas to see shadow plays."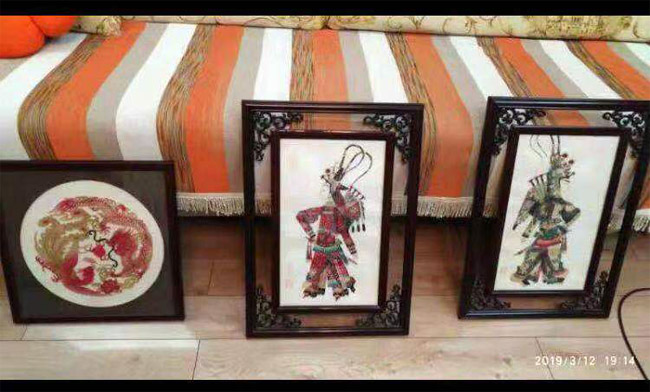 As time has gone by, Wusong's words have proven prophetic. After that last performance, there was no news of the troupes return … The familiar sounds of their drums and gongs were nowhere to be heard. I felt a palpable sense of loss. According to reports, there is only one workshop left in all of Shaanxi Province that is still making leather shadow puppets. Moreover, there are less than ten people left with the skills necessary to make these artistic wonders. Many of those who are still able to create and perform traditional Shaanxi shadow puppetry have moved away and are now a rarity indeed.
My leather shadow puppet journey seems to have come unavoidably to an end.


Reviewer I


This essay stays fully focused on the theme of shadow puppetry and discrete topics such as the exquisite detailing of individual puppets and the stories played out in shadow puppetry theater are handled with aplomb and flair. The author's style is refined and the composition flows naturally. A masterful accomplishment.

Reviewer II
The title "My Shadow Puppet Journey" whets the reader's curiosity from the outset. The author creatively uses his childhood experience with shadow theater as a platform for introducing his hometown's distinctive character. The narrative unfolds in the manner of a traditional historical drama, with characters and settings taking center stage. "My leather shadow puppet journey seems to have come unavoidably to an end" conveys both heartfelt nostalgia for home and grief over the demise of this traditional art form.