Written by
Hou Liqiu, Haishi School, GanSu, China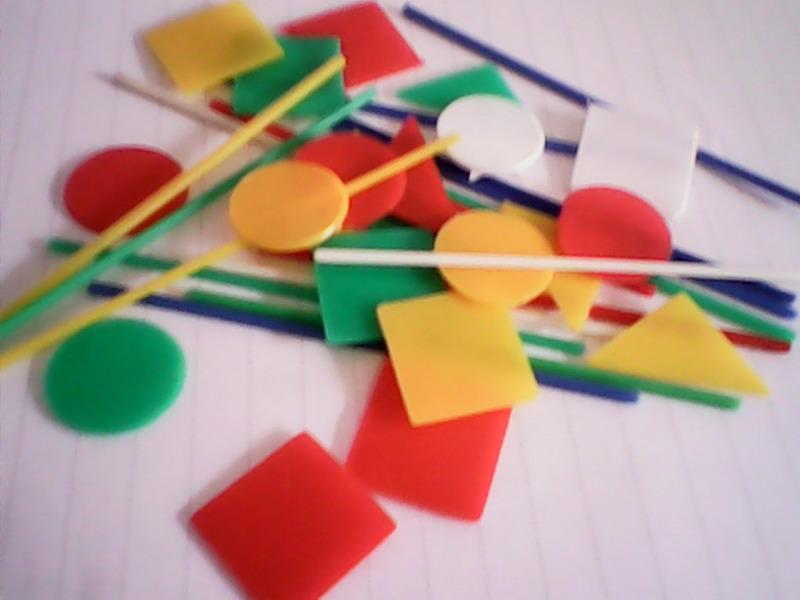 When I was little,one of my favorite things to do was make pictures out of multi-colored cards and shapes.It kept me entertained for hours!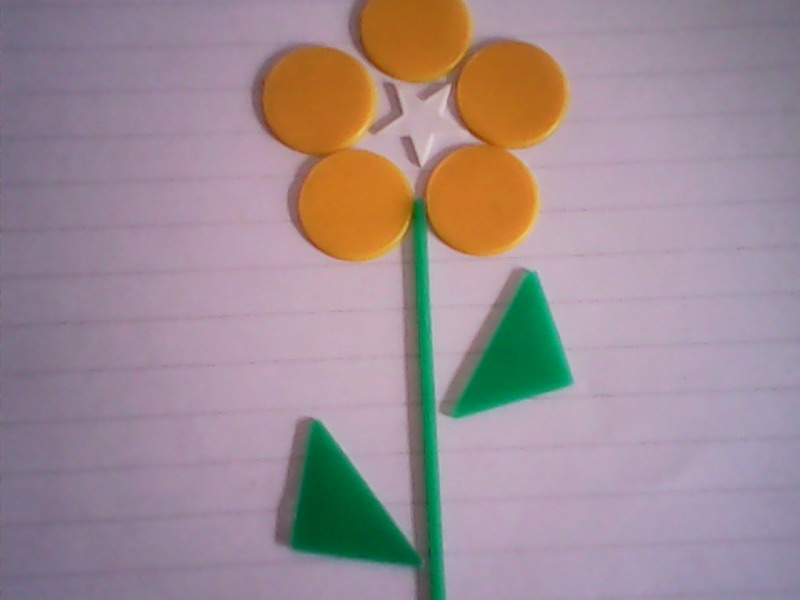 I mostly like to create pictures of flowers!Each flower I made was different from the last.I used to make all sorts of different flowers with different petals,colors and sizes.Each picture I made all depended on how I was feeling at the time.
Look!Here's a picture of a house I just made.The outline of the house is made from different colored straws.The doors,windows and chimney are made with multi-colored squares.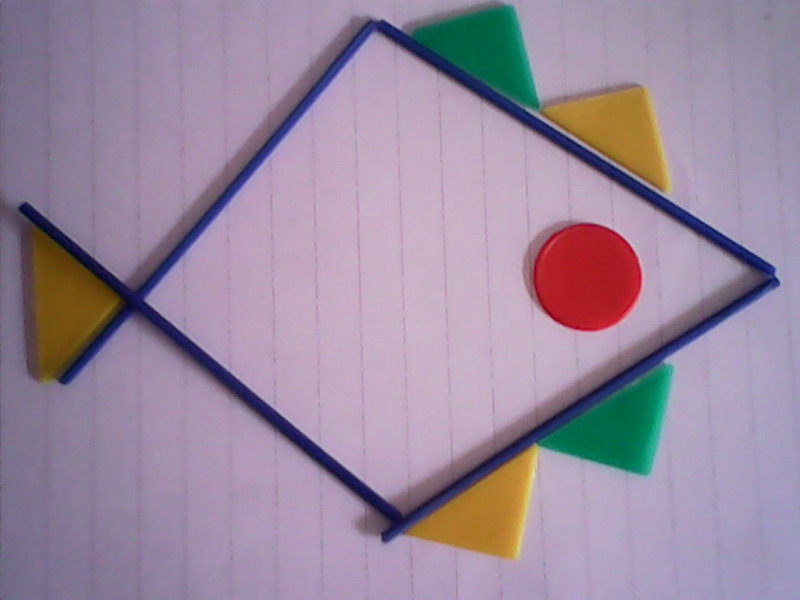 I also made a fish.Very cute,right? I love making shapes and pictures like this.Not only good from my imagination,but also a lot of fun!