The Fifth Original Writing Competition
Primary School Group
Platinum Award
Written by
Qi Chuhan, Bazhong Normal Affiliated Experimental Elementary School, Sichuan Province, China
Date: October, 2018

It is winter vacation and, as is the norm, I once again travel with my parents to the countryside to visit my grandfather – a man who has successfully resisted his entire life any suggestion of traveling away from his hometown.   
Grandfather's best friends are oxen. "Deep blue skies and the boundless, open countryside; Cattle and sheep emerge from the windswept grass …" After learning this folksong, I immediately fell in love with these lyrics. They told me that expansive plains weren't the only place where one could enjoy scenes of wandering livestock. They were common in the countryside as well. I love going with Grandfather to set his oxen out to pasture. I follow the herd, my back warmed by the winter sunshine, as they plod along the forested trail. It is like the world is blanketed in silence, broken only by the shrill clanking of cowbells and the regular cadence of Grandfather's plodding footsteps. As we near a small stream, the oxen become visibly restless and in no time break ranks, rushing in a jumble to sup on its deliciously pure waters. Grandfather takes advantage of the respite to clean their coats of dust and feces … he's so attentive … so gentle. The bits of dried feces that don't come off with water he removes by hand. His oxen now clean, Grandfather uses leafy branches to whisk water off the backs of his oxen, which shiver skittishly in the chilly temperatures. He even goes back and forth, using the sticks to scratch their backs. The oxen themselves stretch their necks backward, rubbing their backs and letting out an occasional mooing sound – like they are expressing gratitude for such a comfortable outing. It is crystal clear to me that, for my Grandfather, each of these oxen is both a "beloved child" and a loyal companion.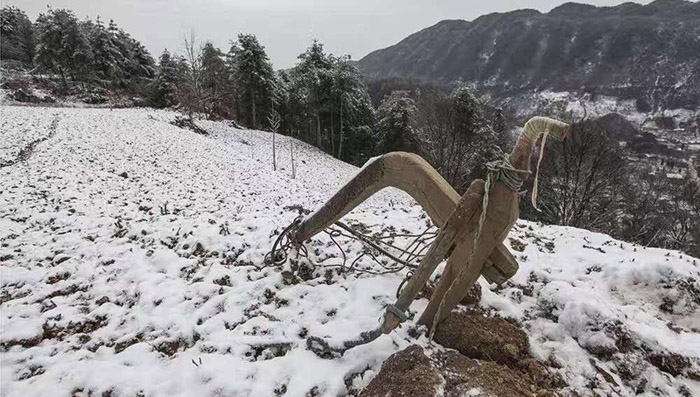 Grandfather's plough is his inseparable companion. When I was much younger, I had no idea what this contraption was. I only knew that it looked unusual. It resembled a bow, but was clearly not a bow. It also reminded me of a boat, although I knew it wasn't a boat. When Grandfather has free time, he takes his plough out of the shed, giving it a good cleaning and polishing the blade until it shimmers in the sun. When I was little, I couldn't understand why Grandfather liked this thing so much. Then, one day, I saw him in the field calling to his oxen: "Plough! Hey, keep on ploughing! …" He was using that contraption to till his field, transforming it into a neat, evenly spaced patchwork of upturned earthen furrows that reminded me of the neatly written lines of my homework. I suddenly understood: ploughs and oxen are essential to the farmer's livelihood and indispensable to agricultural production. Grandfather needs them to be able to support his family. No wonder he coddled them so. With the pace of urbanization increasing, the number of people living in rural farming areas is dwindling and farmland is left to go wild. Not long from now, it may be a rare sight to see spring fields under the plough. Oxen-drawn ploughs too are gradually becoming a rarity as they are consigned to an increasingly small and neglected corner of traditional agriculture. They are tossed aside. Dust and spider webs are their only companions as these once-indispensable fixtures of traditional agriculture succumb to the encroaching rust.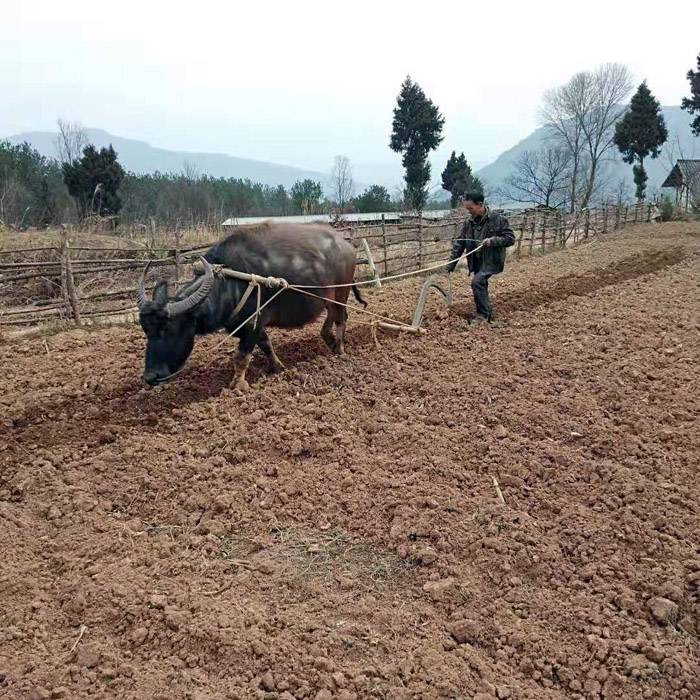 How could my grandfather, a lifetime farmer, even consider doing anything else? Even though he uses his plough only occasionally, he still gives it a good polish every few days. This regimen has never lapsed. Grandfather's love for that plough is similar to the affection that a soldier preparing for retirement has for the rifle that has been at his side through his military career. I know that because of their experiences together, Grandfather could never allow his beloved plough to molder away, alone and forgotten.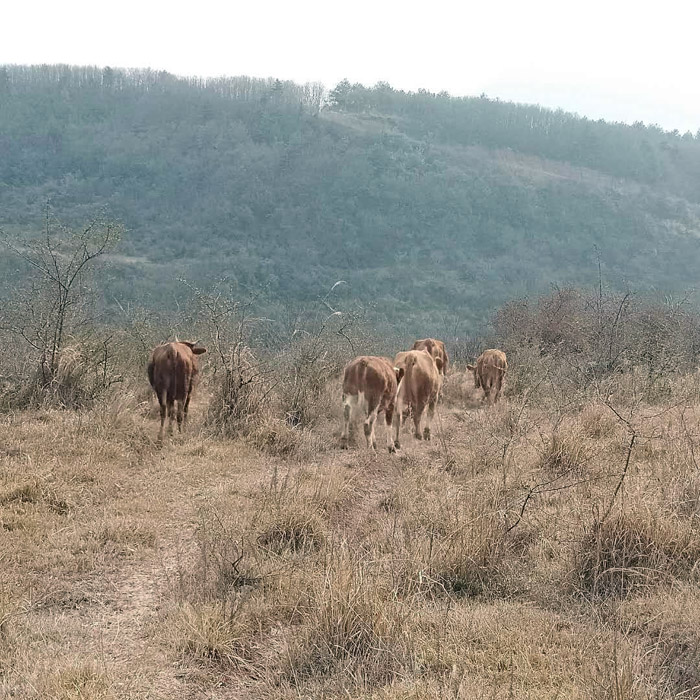 A herd of oxen and a plough are the tools of Grandfather's trade. Everything changes with time with one exception – Grandfather's eternal love for the land. His sentimental attachment to farming abides. What is the most beautiful scenery, you ask? It isn't fields of snowy white flowers nor is it a late-afternoon horizon hung with roseate clouds. It is, in fact, a landscape vibrant with cultural heritage and agricultural activity.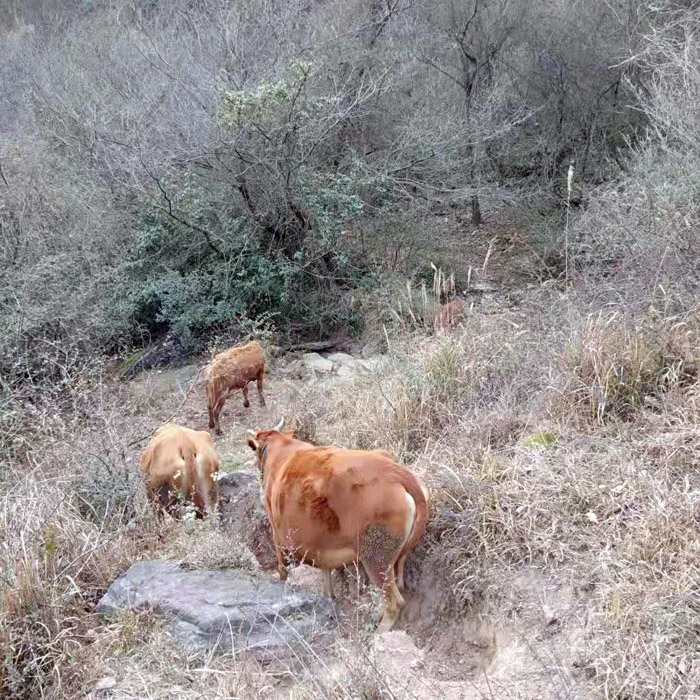 Comments of Reviewer 1
The author's style is practiced and confident and presented in a manner punctuated with the vicissitudes of history. The beginning and ending complement each other, which is a remarkable accomplishment. This is an exceptionally outstanding work.


Comments of Reviewer 2
1) The author's affections for the land and traditional farming spring from his fond experiences with Grandfather's oxen and plough. The narrative follows his grandfather leading oxen out to pasture, accompanied by the sound of tinkling cowbells and the loving relationship between the author and Grandfather. Grandfather's doting care for his herd is compared to the care showered on children by loving parents. These oxen are Grandfather's closest lifelong friends and his plough is his most faithful partner. While urbanization drives the precipitous decline of traditional agriculture and drives it from living memory, Grandfather's love for the land and farming abides unscathed.
2) This deeply touching essay is written in an honest, highly emotive style and is a particularly outstanding effort.