The Fourth Original Writing Competition
Primary School Group
Platinum Award
Written by
An Xinran, Dongzi Middle School, Honggu District, Gansu Province, China
Date: May, 2018

We all have a fortress set deep inside our heart.   
All of our childhood experiences, from the mundane to the mirthful, from times of sorrow and tears to times of happiness and giddy laughter, are locked away in photographs cast in a cacophony of colors and ultimately relegated to frames of somber black, never again to see the light of day. Forever behind those fortress walls; forever woven into this land called home. Glancing upon them so many years later evokes vague memories of times now long past.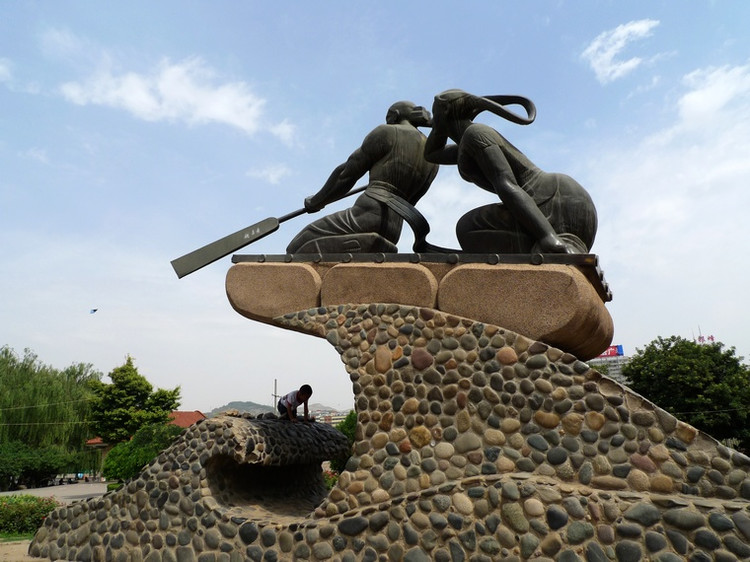 The long stream of days carries nothing worth a song or a tear. There are mostly trivial remembrances of the everyday and of good friends and family. Although the subtleties that set my hometown apart from elsewhere are so slight as to not to bear mentioning, it was my nondescript background that set me apart in the big city and my intimate familiarity with what I would call my "home soil."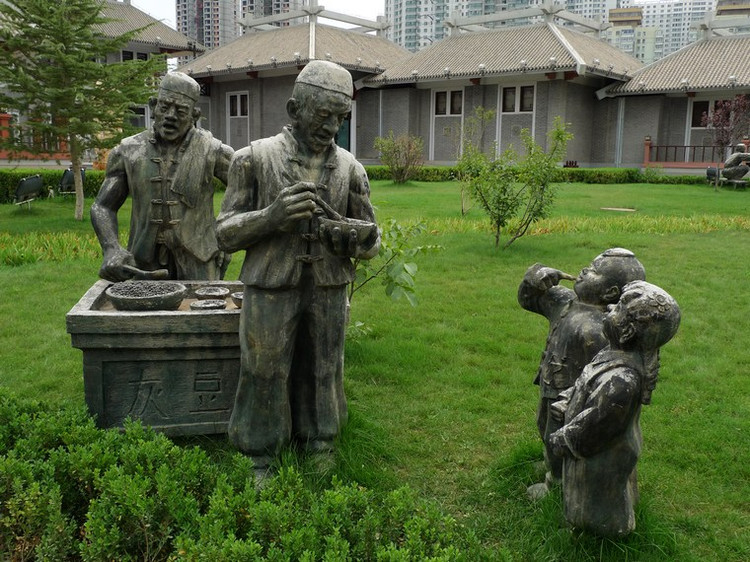 Sand hangs perennially in the skies above Lanzhou, where I was born and raised. Every blade of grass, every tree, every bring, and every tile is imprinted indelibly upon my soul. I love my town's ordinariness, laid-back character, quietude, and plain and quiet way of life. There is little drama. We are in competition with no one. Beef noodles are one of my fondest memories of Lanzhou. Its slowly simmered, fragrant broth and perfectly prepared al dente noodles are topped by diced scallions and garlic and several pieces of thinly shaved beef. I enjoyed it mouthful after delicious mouthful. I remember it as if it were yesterday. I will also never tire of the tastes of fermented rice and sweet fermented malt. The first, with a sweet fragrance, grainy texture, the softness of egg whites, and the aroma of fermented cream, is colorfully topped with a variety of fresh fruit. The other is a perfect remedy to beat the summer heat. It quenches thirst while delivering a delicious treat that perks up the palate, making it a perfect gift. These are foods as well as expressions of endearment. Whether a bowl of piping-hot beef noodles in winter or fermented rice and malt in summer, they all pair perfectly with a conversation with friends. They are life's true pleasures; bright and beautiful moments that feel forever frozen in time.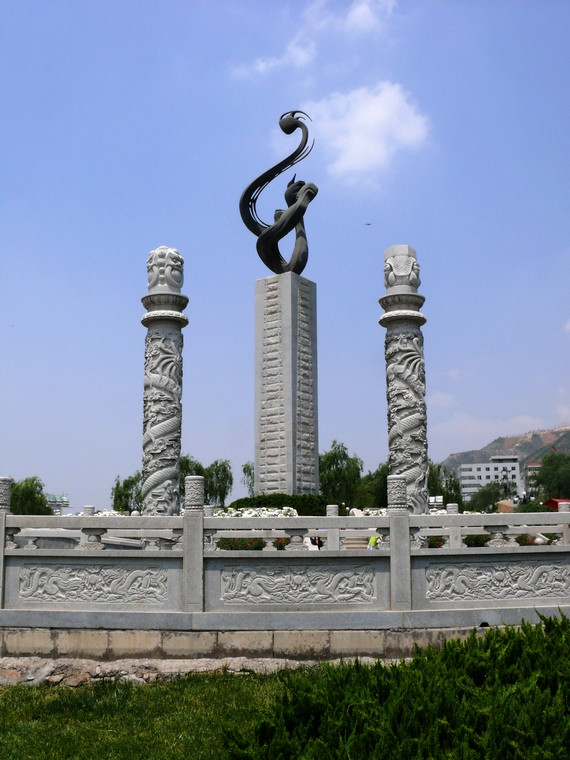 The waters of the Yellow River flow ceaselessly. It is different from both the clear waters of West Lake and Guilin's rugged landscape. Silt stains our river yellow – the color of the Chinese people, the "children of the Yellow Emperor". It doesn't lazily meander but rather lashes out with unyielding force, as once written in a poem, "See the waters of the Yellow River flowing from heaven; tumbling ocean-ward, never to return." The Yellow River seems to churn with the waters of heaven.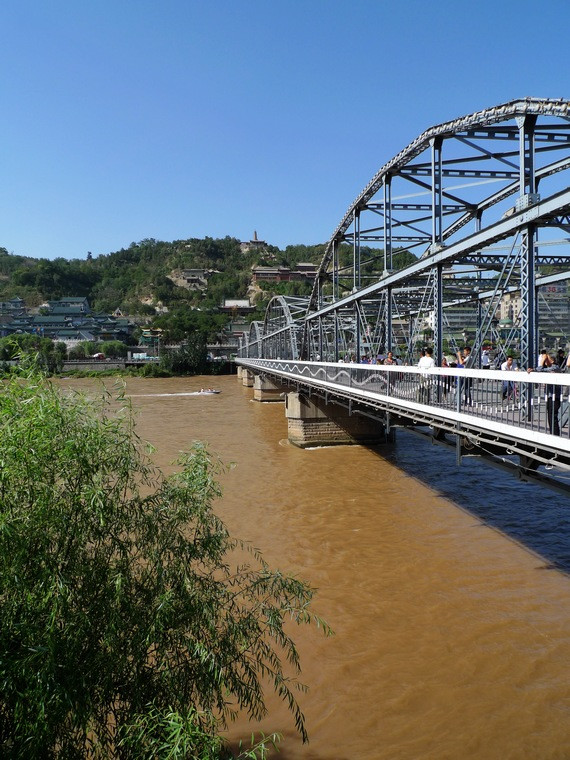 Gone for many years, it is the occasional letter from home that brings memories of home to the fore. After so long, I return again to find that things remain the same, although the people have changed. The familiar sounds ring warmly in my ears. I look closer and see vendors still hawking their wares, the beef-noodle restaurant still wafting delicious aromas, people sitting outside in chairs drinking fermented rice and chatting, and curling smoke floating on the breeze toward the Yellow River. My memories of Lanzhou come streaming back. While time has moved forward, my city hasn't aged a whit. I go back to enjoy another bowl of beef noodles, to savor cups of fermented rice and sweet fermented malt, to see again the river's roiling current, to walk again through each and every corner of my city, and to touch again that mottled lattice wall. My childhood, as expected, is back.
Time flies. Lanzhou has seen the passing of countless days and nights, and of innumerable dawns and dusks. Through so many years, while faces have come and gone, it abides, changed not a whit. Lanzhou! I will always remember you and the time our lives intertwined.
I will treasure these times forever.


Comments of Reviewer 1


1) Lanzhou is the 'eternal fortress' in the author's heart. The easygoing and tranquil character of this city evokes thoughts of a secluded paradise on earth. After many years away, the author returns to her hometown and rekindles her memories of eating beef noodles, fermented rice, and sweet fermented malt. She revisits the churning Yellow River and every corner of her city, and touches again the mottled lattice wall. Memories of youth come flooding back, and she knows that her abiding city of Lanzhou will remain deeply woven into her treasured memories. This essay delivers ripples, twists and delightful details.


2) The author's style is practiced and confident and presented in a manner punctuated with the vicissitudes of history. The beginning and ending complement each other, which is a remarkable accomplishment. This is an exceptionally outstanding work.


Comments of Reviewer 2


Writing about one's hometown is not an easy task and it even rarer to write about a place so familiar in such an emotionally interesting and stirring manner. This essay describes in clear and elegant prose the quietude, culture, and scenery of the author's hometown, while interweaving a clear sense of the passage of time. The narrative involves the reader in the story, eliciting a desire to take part.