The Third Original Writing Competition
Senior High School Group
Platinum Award
Written by
Yang Haixue, Cangxi Vocational Senior High School, Sichuan Province, China
Date: December, 2017

At best, following in the footsteps of others will get you to second place – Li Keran
Everything improves and advances. If not for innovation, technology would stagnate, likely leaving mankind still trapped in its earliest, most primitive state. The abilities to innovate and to apply innovation to everyday life have brought groundbreaking, unimaginably brilliant results. Throughout history and across our globe, those who have advanced society have all understood and piloted innovation forward.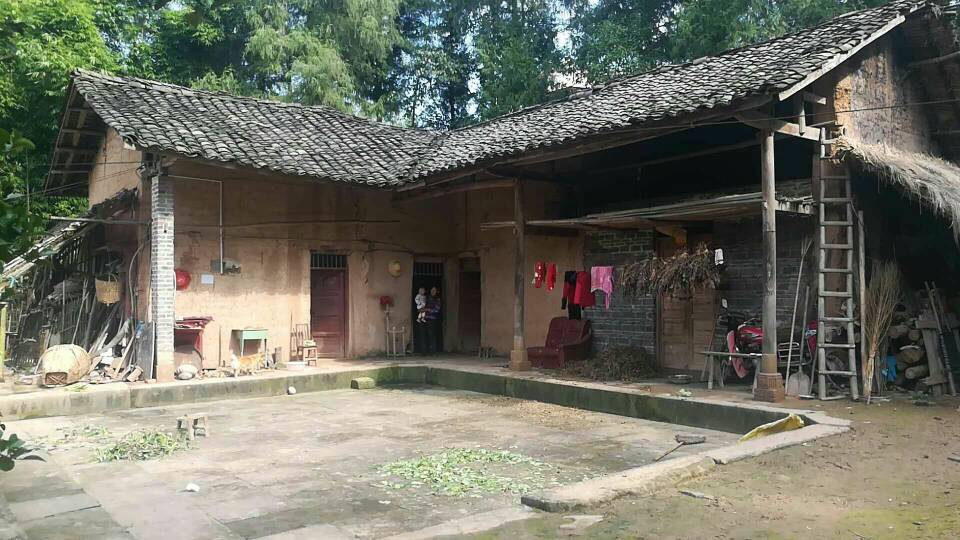 Despite his remarkably successful career as a renowned pen and ink artist, Qi Baishi remained profoundly unsatisfied with his accomplishments. He sought inspiration from past Chinese artists to refine his techniques and improve his artistic style. Works made during his 60s differed sharply from those made when he was younger, while works made respectively during his 70s and 80s reflected remarkably different stylistic approaches. Qi's incessant pursuit of innovation gave each of his paintings successively greater depth and aesthetic beauty.

In Chinese history, the famous Reforms of Shang Yang created the conditions necessary for the rise of the Qin Dynasty. Prior to these reforms, Duke Xiao of Qin, a state that was relatively weak in comparison with its neighbors, sent out a call far and wide for men of wisdom and talent. Shang Yang, an advocate of the 'strong state', answered the call and agreed to go to Qin and help the Duke with his reform. Under Shang Yang's guidance, the Qin state implemented reforms twice, which invigorated the government and set Qin on its path to strength. Innovation gave Qin its historical greatness, underscoring the innate power of innovation to change current conditions.

While paling in comparison to the greats of politics and art, one of my classmates is, I feel, a model of innovation. I shared class with this uncelebrated 'pilot' of innovation during junior high school. My classmates and I nicknamed him 'Little Innovator', but his real name was the same as the ancient poet Yang Jiong. The story begins on one particularly hot summer. Everyone had brought battery-powered mini-fans to class in hopes of keeping cool, but their tiny blades proved useless against the torrid waves of midday heat. We all yearned to rid ourselves of our oppressive, sweat-drenched clothing. It was then that Little Innovator Yang Jiong made his move. Using his small fan, a string of new batteries, and an old, broken fan, he transformed his puny original into an impressively powerful breeze-maker. The new fan, which connected a line of batteries to the fan body and two fan blades, was a durable design that delivered a strong and steady breeze. Of course, we were all envious of Yang Jiong's 'Little Innovator' fan. While we all tried to copy Yang's model over that following weekend, none met with success. Our mini-fans were an array of different models and configurations. There was little choice but for us to bring the necessary components to school the following week and ask for the Little Innovator's help. In the end, we all had souped-up fans that were more than a match for any heatwave that summer might send. The other classes were envious of our Little Innovator and he quickly became a point of class pride. Our class' promotion of Yang made him the topic of conversation far and wide and gave him a growing local celebrity status.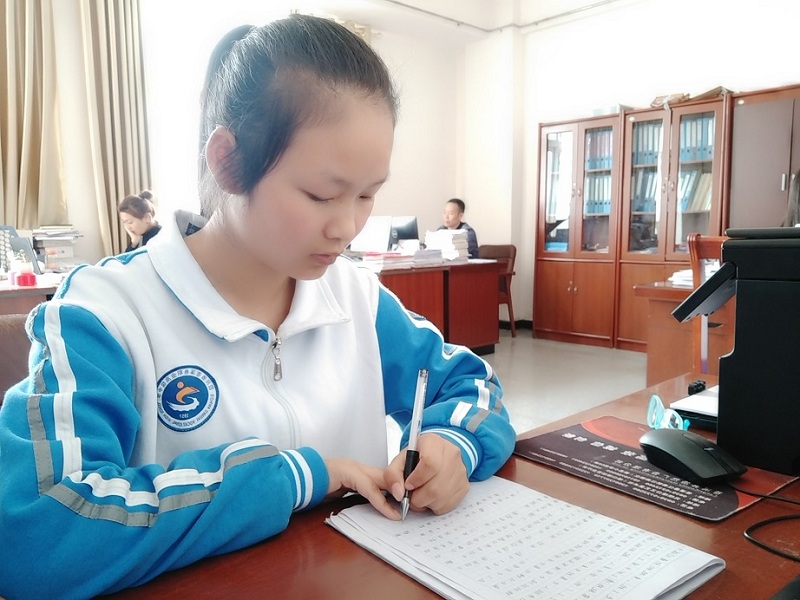 A while after he had upgraded our fans, Yang began asking us to donate our broken fans to him. When someone finally asked what he was up to, he just answered cryptically, 'It's a secret.' Our curiosity had been piqued, but none of our efforts managed to get him to share his schemes. We had no choice but to wait on the sidelines. One week later, we were surprised to find that all of the chalk on the lectern had vanished, learning not long after, and to our surprise, that the perpetrator was none other than our Little Innovator. We were surprised when we learned that he had transformed our broken fans into engraving devices. He built these devices by simply replacing the fan blades with a thin metal wire. The 'Yang Jiong' engraver had a delicate touch and was easy to carry, and parts could be easily swapped out and replaced. The elegant, precision-carved items made with this engraver earned universally high marks, and the chalk caper was quickly forgotten.


Our classrooms are all illuminated with fluorescent lights and the school regularly replaces burned-out tubes with new ones. The former are taken out back to the garbage bin for disposal. No one gave a second thought about them until we discovered that Yang Jiong was again up to something interesting. He was collecting the burned-out tubes! When asked 'What are you doing with those dead tubes?' he gave his predictable answer yet again. 'It's a secret.' Afterward, something even more remarkable occurred. Our homeroom teacher was the first to take Yang aside in class. The two spoke in whispered voices until Yang finally nodded and said, 'No problem!' Our other teachers similarly sought him out and, after speaking quietly with him, also left with satisfied looks on their faces. Later on, teachers from other classes and even adults from outside of our school came looking for Little Innovator! I could only wonder, 'What had he done this time?' Only when I returning home one evening did I finally clue in on the big mystery. Mr. Lee next door saw me arrive home and came over in a rush, holding a small stool in his hand. 'Little Innovator is in your class, right?' he asked. 'Do you know him? I'd like to ask you a favor. I need you to ask him something for me.' Mr. Lee had built a new house and needed some celebratory décor to brighten up the place. He'd heard that Yang had been tinkering and had come up with stylishly elegant live orchid arrangements that were now in high demand. Even wealthy business owners from cities far away were clamoring to order Yang's flowers, he said. My neighbor wanted a few to put in his new house, but Little Innovator had told him that he was out of supplies and had suspended sales. Mr. Lee, however, suspected that Yang was holding out for higher prices. While I knew that the Yang family enjoyed raising orchids, I had no idea when my classmate had started messing about with orchid artwork! Unable to fend off Mr. Lee's request, I trudged off, my mind filled with doubt, to Yang Jiong's house. When I stepped into their home, what I saw took me by complete surprise. So this was the reason behind Little Innovator's secret fluorescent tube recycling project! Yang had cut and arranged sections of tubes into neat or staggered rows and even into creative arrangements such as harps and stairs. He had removed the white frost on the insides of some tubes and left others as is, giving a mixed effect of snowy white and crystal clear. Next, he had filled the tubes with soil and planted orchids, creating wholly unique live flower displays. What we'd all discarded as trash, Yang had transformed into valued art! This guy was truly smart! It is little wonder why our teachers were asking him to share his creations with them.


While I understand that my classmate is not an innovator of particularly great significance, he does exhibit what society desperately needs – an innovative spirit that is able to transform the mundane into the incredible.


Mankind once looked down upon the world around him, believing himself apart from and above all else. However, the development of computer technology has humbled even those in the highest echelons of academic achievement. If I were asked what I thought is mankind's best, most indelible advantage, I think I would have to say that the thing in which we can remain most proud is mankind's limitless capacity for innovation. The ability to innovate is analogous to the ability to repair and reconfigure the foundations of a house. Our technology is merely the house that rests atop this foundation. It is the quality of the foundation that determines the quality of the house. Let us innovate bravely and boldly and show the truly awesome power of innovation.


Comments of Reviewer 1


The author creates a well-rounded discourse on the theme by building an easy-flowing story about an innovative classmate atop the relevant historical experiences of Shang Yang and Qi Baishi.


Comments of Reviewer 2


The concept is richly innovative, spring boarding from the historical doings of Li Keran and Shang Yang to the innovative spirit exhibited by a classmate of the author. The content is richly and vividly presented and the essay is structurally sophisticated and complete.