The Third Original Writing Competition
Senior High School Group
Platinum Award
Written by
Yang Xue, Pingle Secondary School, Sichuan Province, China
Date: December, 2017
Life's greatest pleasure is to replace the old with the new, as perpetual innovation is life's greatest desire – Li Dazhao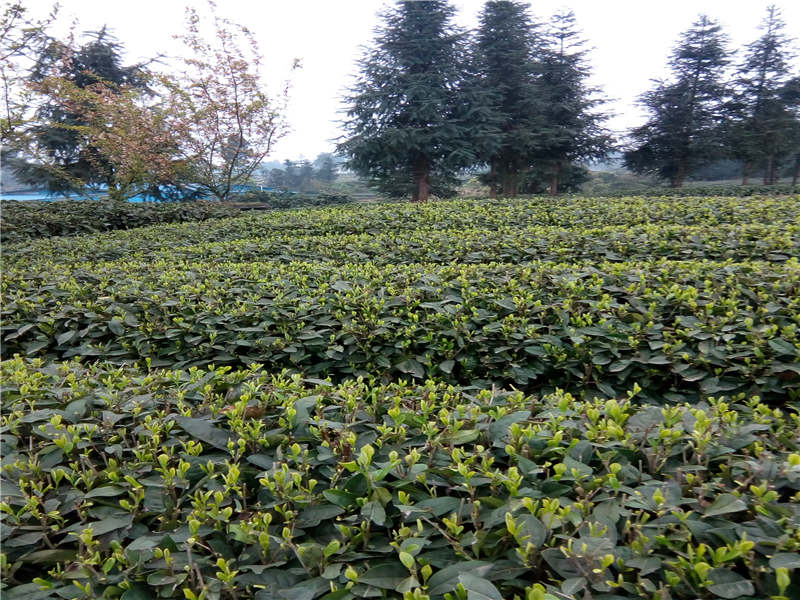 Feel the Road: Solidly built to take travelers safely to distant destinations; Innovate Far and Wide: Take the view from high to prepare yourself for the journey ahead. Innovation is the lifeblood of society, like a brilliantly plumaged bird soaring across the open blue skies. Innovation rallies ideals and longs to welcome the future. Innovation is endless opportunity and unquenchable hope. It is invincible bravery and the dazzlingly brilliant colors of life itself.
Innovation in industry benefits society and the economy. China's farmers have earned through their humbly honest efforts an indelible place in history. The sweat of their toil forever stains the land that they have worked so diligently. While their stubborn persistence and tenaciousness are eternal, the agricultural practices that have been passed down faithfully across generations need not impede changes for the better. The pulse of life in traditional agriculture was once a much-needed wellspring of hope and vitality in a society and economy mired in paralysis. But traditional, narrow-minded approaches to farming are far from adequate in light of today's rapidly developing society and reform of social guarantees. The earth is crying out … asking for new generations of farmers to introduce new ideas and practices.
Our family lives in a lowland basin in Sichuan Province. Although not the worst place to live, conditions are far from ideal and have in the past led to economic hardships. For an untold number of decades up until the end of the 1990s, the unirrigated lands in our community grew puny vegetables and fruitless trees and the rice that we harvested from our irrigated paddies failed to meet even local needs. Agriculture was practiced as it had always been. It was classic Chinese agriculture. The way people in our community lived made it truly impossible for us to catch up to even the shadow of the progressive strides that our nation was making. In light of this, then, I must express my deep appreciation to you … the anonymous person or persons who brought innovation to our village, who gave our rural economy a much-needed 'blood transfusion'. Because of you, row upon row of tea bushes, symbols of a new hope, grew and budded vigorously upon the land. This innovative introduction lived up to its promises by lifting our local economy out of its chronic doldrums and sowing the seeds of tea culture in the hearts of the people.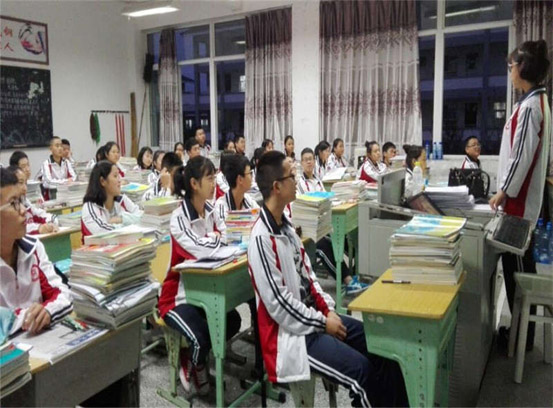 Knowledge innovation, a powerful engine of social and cultural advancement, is fueled both by new knowledge itself and by the attendant upgrade of education.
Aligning current cultural mores with contemporary modern culture is a core purpose of knowledge innovation. The four great inventions of classical China – the compass, gunpowder, papermaking, and printing - were taken from China to the four corners of the world. History has shown that each invention, far from stagnating, has undergone constant innovation and integration. The compass, once the exclusive tool of the Chinese soothsayer, was adapted and improved to help travelers navigate in the dark and across uncharted lands. Gunpowder also found ready uses beyond noisy fireworks, eventually providing the inspired innovations necessary for nuclear fission, for sending rockets skyward, and for helping humankind explore beyond the confines of our pale blue dot.
Education innovation delivers a constant stream of talent in support of knowledge innovation. Education is not a foundry by itself, but rather an incubator of creative talent that may take up the work of innovation and creativity. Rather than thinking of education as filling empty vessels, we may better think of education as setting kindling on fire, with new, innovative methods of teaching acting as the fuse. I feel that our school's approach to education is highly praiseworthy. Our school provides online, livestream classes, supports multiple remote classrooms, and a co-teaching education format, giving children in this generally educator-deficient area of Sichuan access to high-quality education. The innovative curriculum that is provided nurtures well-rounded individuals and helps society better ensure that no youth falls overlooked through the cracks.
Knowledge innovation is a drop of sweet nectar; a moist kiss laid upon a desiccated, exhausted civilization. Knowledge innovation is fertile soil that helps send the tree of civil society skyward toward boundless opportunity and new potentials.
On this road to innovation, while my gait is steady, I still have so much yet to do. Innovation gives us perpetual hope. It either helps realize or extinguishes our dreams. Always, the fire of new hope springs anew with each new spark of innovation. The desire to forge ahead and to make progress reflects the true power of innovation. It is an ever-flowing river that drives the development and advancement of society. Its current pushes perpetually forward, expecting the future and rushing to meet the horizon.


Comments of Reviewer 1
The author's multifaceted approach to the topic targets precisely the critical issues. Personal experience is used to smoothly integrate practice and theory. The essay is elegantly worded and well structured.

Comments of Reviewer 2
The author has a rich depth of knowledge, offering up a narrative that is pointed and powerful; inquisitive and gracious. The author's writing is well rooted and structured, making this an exceptional work.