The Sixth Original Writing Competition
Senior High School Group
Platinum Award
Written by Jiang Libin,
18th Municipal Secondary School, Lanzhou City, Gansu Province, China 
Date: May, 2019
A thousand years ago, a young maiden, valiant and heroic, fought ferociously and with honor upon a sand-swept plain. Today, she dances under mild northern breezes in a time of peace, prosperity, and hope unbridled. Lanzhou, the 'Golden City', has settled slowly into the embrace of her verdant fields, which now help frame her profound, winsome allure. I would love to share with you this ancient pearl, to detour past the centuries of battle and struggle and explore her enchantments.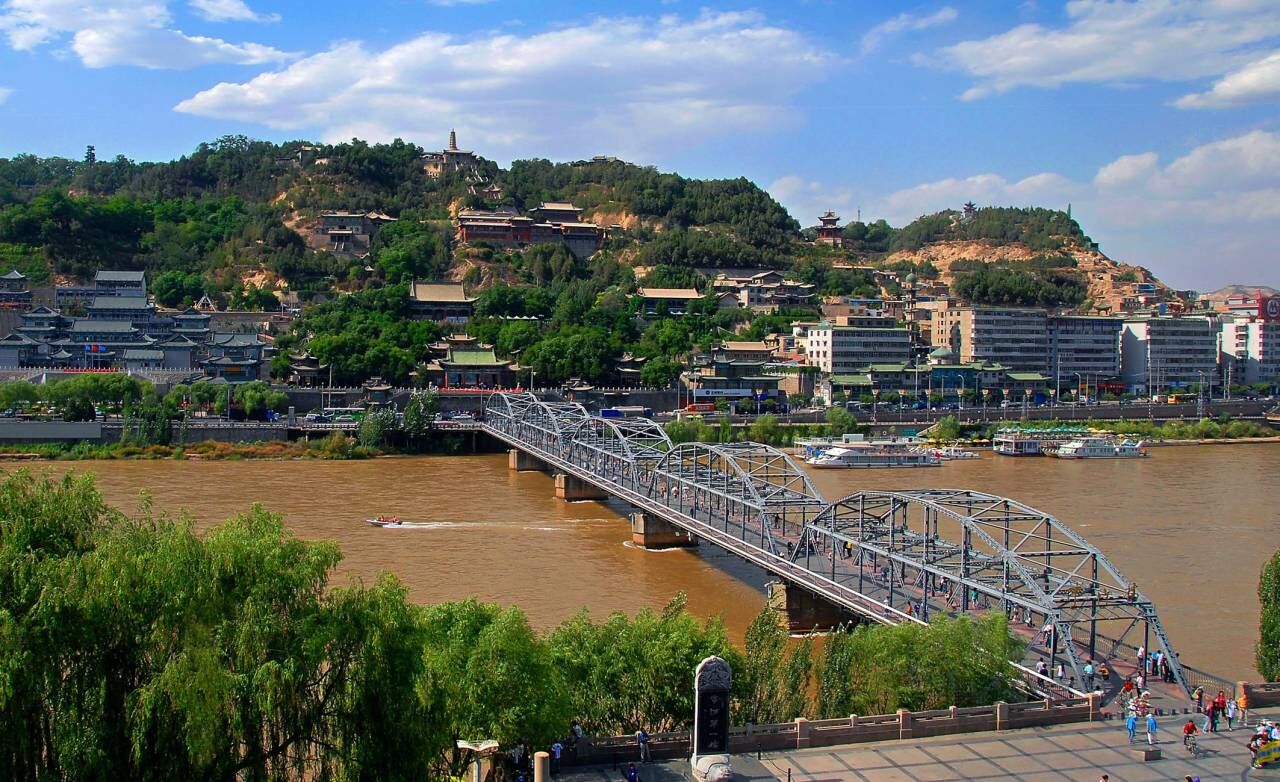 "Forests wafting with flowery fragrance, artfully carved pillars, lofty pagodas, and gurgling springs and waterfalls." I would love to show you her elegant beauty. The five springs atop Wuquan, known as Hui, Gan Lu, Ju Yue, Mozi, and Meng, bless this mountain with a majestic robe of white; clusters of trees and assemblages of flowers embroider its surface; while pagodas and veranda-graced pavilions are braided 'buttons' installed by our ancestors so long ago. Wuquan and Baita Mountains are woven with threads of grass and wood, with needles at their peaks and fine silks and satins caressing the land below. Together, these are the Golden City's fine robes. She dances in her finery on roads of finely woven silk in tune with the desert's howl and in time with the cadence of the Northwest. She dances in desolate corners and prosperous boroughs. The Golden City's one-of-a-kind multihued finery has won the hearts of countless visitors. Who would have thought that such a magical place could be here in the dusty Northwest? I hope you will come someday and experience the magic for yourself.  
"Sunlight dances across the water's surface; Mist-enveloped mountains cast an enigmatic allure." Although Lanzhou's 'Little West Lake' may not be as expansive or graceful as West Lake in Hangzhou, it is the 'eye' of our Golden City. I would love to show you her breeze-swept waves in autumn. Little West Lake is more than just a lotus pond. It is a place for people of letters and the arts to share poetry and song over cups of wine. This scenic attraction artfully blends in Lanzhou's 'eye' southern China's warmth and the Northwest's bravado. The eye is the window on the soul. Let us savor together this city's poetic heart here in Lanzhou's eye. Its clear, pure, and bold character reflect well the true nature of the people of Lanzhou. What seems a description of contradictory elements is actually not that at all, because we of Lanzhou embody both grace and boldness. I look forward to indulging with you here in the scenery and poetry, the wine and song.
"Willows and poplars enveloped in green; Roses softly coat the ground in crimson." The kushui rose is the scarlet-red beauty spot on the Golden City's elegant forehead, brightening her face, accentuating her delicate charms, and beguiling all with her fragrance. Swirling a plump, juicy rose into a cup of tea adds subtle fragrance and poetic flavor to life. But the kushui rose is much more than a crimson 'beauty spot'. It has indeed been an indelible part of the Golden City for over a century. Beyond northwestern China, the wafting fragrance and elegant image of the kushui rose is Lanzhou's gift to the world. Pour yourself a cup of Lanzhou kushui rose tea and I'll lead you on a cheerful, song-filled walk through our rose fields.
"Fragrant ramen noodles? Uncle Ma's of Course!" This exclamation of Qing Dynasty poet Zhang Shu about the Golden City's snow-white, angel-hair ramen noodles holds true today as well. I would love to take you to enjoy those tasty white strands and share with you a taste of Lanzhou's one-of-a-kind ramen. Everyday noodles are transformed in the flowing dance of the noodle master's hands into a work of culinary art that encapsulates perfectly the Golden City's free and easy character. For visitors, this is a memorable culinary treat. For the city's sons and daughters, this ramen is the epitome of nostalgia, something so rooted in hearth and home that it is never forgotten, no matter how far they may roam. I would willingly serve Lanzhou ramen to all passersby. I hope that you will always remember the flavor of Golden City.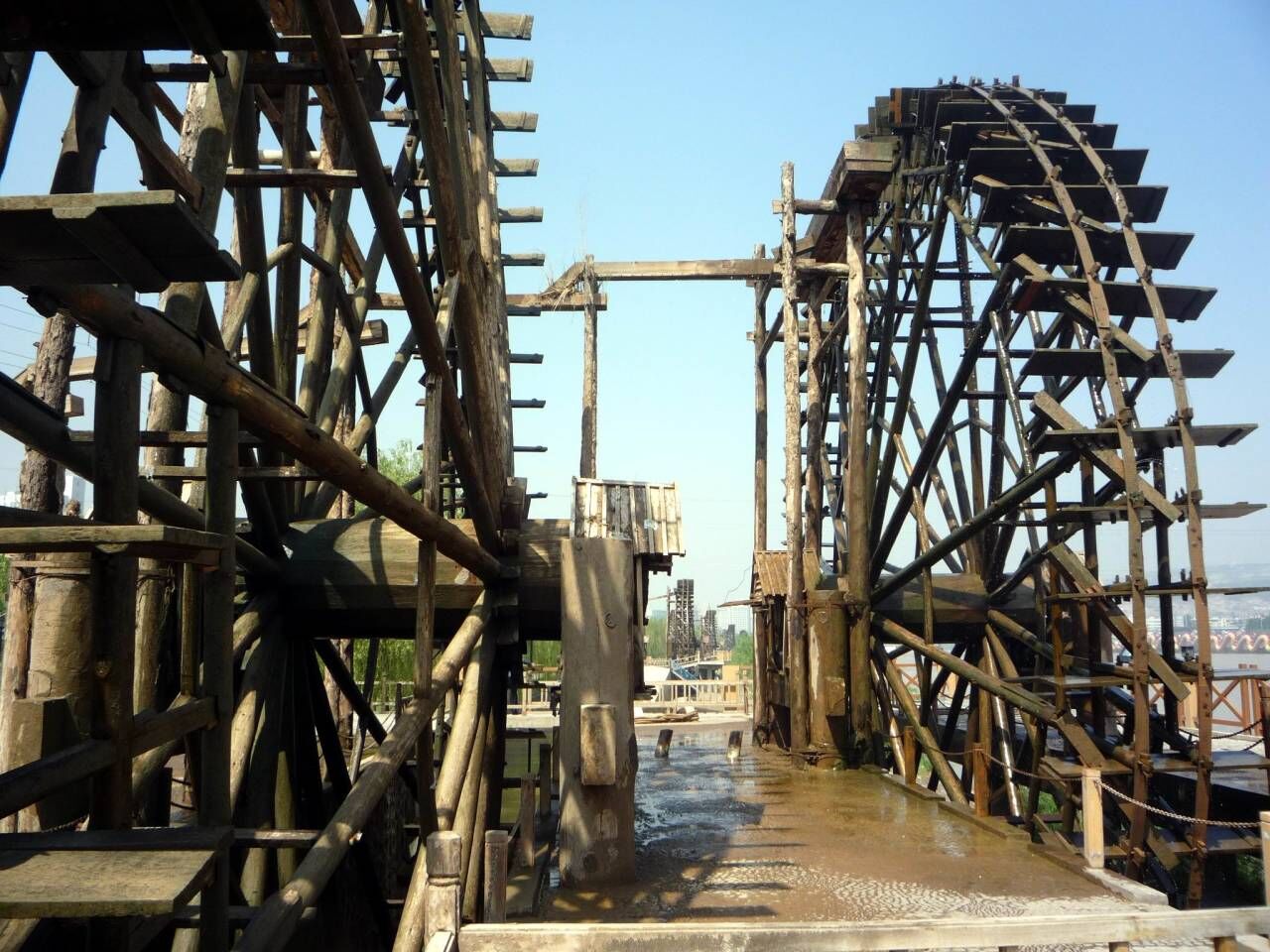 "The circuitous Yellow River flows across endless desert; Wind-blown waves roll ever on to the horizon." Powerful waves, flowing constantly. I will take you out into Golden City's lifeline on a lambskin raft. "We let our boat float like a leaf across the vast expanse." Who would have thought that such robust blood ran through so soothingly charming a city? Millennia of time have tarnished none of her abiding fortitude. Watching the Yellow River is like looking through a window back in time, when bristling armies fought here in battle. But no judgment is passed, as the mighty river has a soft heart, giving everything to her children. The Golden City nourishes us with her blood, helping each generation to do better than the last, restoring her to the bustle of yesteryears' glory. I want to reveal my city's true spirit to you; to take you aboard this lambskin raft, carried by wind and wave, singing boisterous songs and sharing laughs on this last of China's iambic waters.      
The change of seasons is clear in a decade, a century is sufficient to observe a human lifespan, a thousand years tell the change of dynasties and empires, and ten-thousand years reveal the wanderings of the stars. From a sea of chaos and calamity, Lanzhou has found her stride and emerged into a prosperity that is resilient to the cycle of seasons and time. I look forward to meeting guests from afar and enjoying a Lanzhou elegant dance performance on the sands of the old Silk Road.    
Reviewer 1:
The author imagines her hometown as the Goddess of War, who has for thousands of years exhibited resilient fortitude and tender forgiveness in equal measure. The author's choice of words is elegant. Despite the passage of time, the goddess is still able to dance elegantly -- and not for just one brief glimpse.
Reviewer 2:
The author reimagines her city of Lanzhou as a statuesque beauty embodying both implacable bravery and refined elegance. The author emphasizes the Northwest's agile grace over its (better known) forthright frankness. An elegant writing style brilliantly presents Lanzhou's stunning scenery and delicious cuisine. This is an exceptional essay that successfully infuses both bold and subtle styles into its literary exposition.